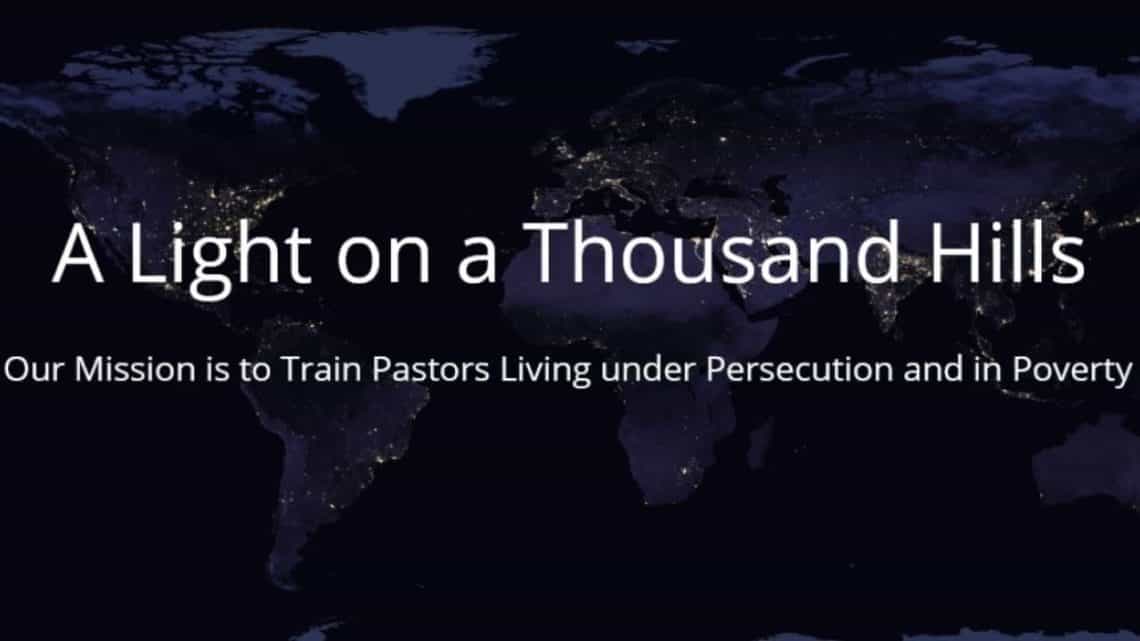 Free Ministry Training for Pastors in Poverty & Under Persecution
A Light on a Thousand Hills has been established to provide untrained pastors who are living under persecution or in poverty with high-quality biblically-based effective ministry training, and leadership development programs that are trusted and accessible globally.
Why?
The Greatest Need in the Church Today is Training Majority World and Persecuted Pastors. A Light on a Thousand Hills has been designed to meet this need.
According to the Center for Study for Global Christianity, only 5% of the pastors in the church today are trained. 2.2 million pastoral leaders (and as many as 3.4 million by some estimates) presently minister with no training whatsoever.
95% of the world pastors have not received any structured training
70% of the world pastors have not had any training
3,000,000 pastors in the world today remain untrained
5 Reasons Why?
A Light on a Thousand Hills will:
Build – Self-sustaining and self-propagating Churches
Leadership Development – Established and emerging leaders
Leadership Integrity – Leadership based on biblical principles
Biblical Integrity – Churches based on a strong biblical position
Cult Eradication – Stopping cults before they take root
How the A Light on a Thousand Hills Program Works
Step 1 – Make Sure you Qualify for Free Training
Check the list of countries below that qualify for A Light on a Thousand Hills free training.
Who qualifies for free training?

Our A Light on a Thousand Hills free training is for Pastors who are living in countries where Christians are under persecution or who are living in poorer countries that lack the opportunities for training.
Which countries qualify for free training?

Afghanistan
Albania
Algeria
Andorra
Angola
Antigua and Barbuda
Argentina
Armenia
Azerbaijan
Bahamas
Bahrain
Bangladesh
Barbados
Belarus
Belize
Benin
Bhutan
Bolivia
Bosnia and Herzegovina
Botswana
Brazil
Brunei
Bulgaria
Burkina Faso
Burundi
Cabo Verde
Cambodia
Cameroon
Central African Republic
Chad
Chile
China
Colombia
Comoros
Congo
Cook Islands
Costa Rica
Côte d'Ivoire
Croatia
Cuba
Cyprus
Czech Republic (Czechia)
Djibouti
Dominica
Dominican Republic
DR Congo
Ecuador
Egypt
El Salvador
Equatorial Guinea
Eritrea
Estonia
Eswatini
Ethiopia
Fiji
Gabon
Gambia
Georgia
Ghana
Grenada
Guatemala
Guinea
Guinea-Bissau
Guyana
Haiti
Honduras
Hungary
Iceland
India
Indonesia
Iran
Iraq
Israel
Jamaica
Jordan
Kazakhstan
Kenya
Kiribati
Kosovo
Kuwait
Kyrgyzstan
Laos
Latvia
Lebanon
Lesotho
Liberia
Libya
Lithuania
Madagascar
Malawi
Malaysia
Maldives
Mali
Marshall Islands
Mauritania
Mauritius
Mexico
Micronesia
Moldova
Mongolia
Montenegro
Morocco
Mozambique
Myanmar
Namibia
Nauru
Nepal
Nicaragua
Niger
Nigeria
Niue
North Korea
North Macedonia
Oman
Pakistan
Palau
Panama
Papua New Guinea
Paraguay
Peru
Philippines
Poland
Portugal
Qatar
Romania
Russia
Rwanda
Saint Kitts & Nevis
Saint Lucia
Samoa
Sao Tome & Principe
Saudi Arabia
Senegal
Serbia
Seychelles
Sierra Leone
Slovakia
Slovenia
Solomon Islands
Somalia
South Africa
South Sudan
Sri Lanka
St. Vincent & Grenadines
State of Palestine
Sudan
Suriname
Syria
Taiwan
Tajikistan
Tanzania
Thailand
Timor-Leste
Togo
Tonga
Trinidad and Tobago
Tunisia
Turkey
Turkmenistan
Tuvalu
Uganda
Ukraine
Uruguay
Uzbekistan
Vanuatu
Venezuela
Vietnam
Yemen
Zambia
Zimbabwe
Which countries do not qualify for free training?

Australia
Austria
Belgium
Canada
Denmark
Finland
France
Germany
Greece
Holy See
Ireland
Italy
Japan
Liechtenstein
Luxembourg
Malta
Monaco
Netherlands
New Zealand
Norway
San Marino
Singapore
South Korea
Spain
Sweden
Switzerland
United Arab Emirates
United Kingdom
United States
I believe I have special circumstances and I would like to request free training?

If you living in Australia, New Zealand, the United Kingdom, Europe or North America or any of the other non-qualifying countries but have special circumstances you can request free training by emailing [email protected]
I am not a pastor can I still get free training?

A Light on a Thousand Hills mission is to train pastors or people preparing to be pastors. If you are preparing to be a pastor or are married to a pastor then you qualify. If you are unsure please email [email protected]
Step 2 – Choose One of Our Free Certified Pastor's Training Qualifications
All individual qualifications are delivered online only.
Please choose from one of the following A Light on a Thousand Hills qualifications.
Step 3 – Follow all the Instructions
Please read all instructions on the enrolment page carefully. The following items are very important.
Enter your name, email, church name, country accurately. This is very important for your acceptance and graduation.

If these are entered incorrectly or left blank admission my be decline.

You must complete the admissions course first, failure to do so may result in you being removed from the program.
Check your email (including your spam or junk folder) for instructions about how to progress and complete the training.
If you need help, read the frequently asked questions, join the community groups or email support once you have enrolled.
Step 4 – Start the Training & Finish the Training
Use your training to build the Kingdom of God
---
Find Out More About A Light on a Thousand Hills
The Axx Mission, Vision and Statement of Faith

Our Mission, Vision and Values and Statement of Faith
How do you fund the training?

Axx delivers its training by donations and funds raised from persons paying for the training. Each purchase helps train a Pastor in need. If you would like to support our mission to train Pastors who are living under persecution or in poverty then please click the giving button below to go to our secure giving page.
Can I partner with Axx to deliver training?

Axx is establishing a partnership model in the near future. If you would like to partner with Axx then please email [email protected]
---
---
Axx Endorsement & Testimonial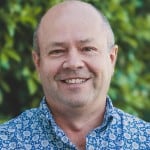 Pastor Wayne Swift
National Leader of Acts Global Churches
"Axx has already proved to have been of great benefit to our students studying all over Australia. The learning, the method of delivery and the interaction combine for an outstanding educational experience for men and women in ministry".