★★★★★
Am I Ready for Baptism? In this short course we are going to answer the important question, "Am I ready to be baptised?" If you're considering baptism or have a few questions about baptism then this is the course for you.
You can complete the Am I Ready of Baptism course with one informative 15-minute lesson with everything you need to know to prepare for baptism. If you want more in-depth teaching, we answer the eight most commonly asked questions about baptism. We then concluded with a beautiful teaching journey to significant sites in Israel and explore the history and background of baptism.
FREE
– No credit card required
Press play to preview this course
---
What's included in Am I Ready for Baptism?
Personalised Certificate of Completion
2 hours on-demand video
19 lessons
Access on computer, mobile devices and TV
All learning resources, handouts and E-library at no extra cost
---
Who's it for
This course is for new believers who are considering baptism.
It is ideal for those seeking to understand why baptism is important.
It is a great teaching resource for local Churches to assist believers in preparation for baptism.
It is a foundational course for all believers.
---
What you'll learn
Am I Ready for Baptism?

Baptism is an important step in your personal discipleship journey.
Baptism is a public declaration of faith.
Baptism is belonging to a community.

Preparing for the big day.

Practical tips for the day of your baptism.

Baptism your questions answered.

Many people have questions about the different aspects of baptism. We answer eight of the most commonly asked questions about baptism.

The history and background of baptism and how it applies to our spiritual journey today.
---
Axx Requirements
A desire to learn what the Bible teaches about baptism.
Learners are welcome to commence this course at any time.
This course is available online.
---
Course Lessons
Every day around the world thousands of believers are being baptised.
If you're doing this course in preparation for your baptism. You're about to participate in an incredibly special ceremony with deep spiritual and historical significance.
Lessons
Am I Ready for Baptism?
Preparing for the Big Day
Baptism your Questions Answered

What is Baptism?
Why Should I be Baptised?
When is the Best Time to be Baptised?
What Should I Know Before Being Baptised?
If Baptism is so Important why Didn't Jesus Baptise Anyone?
What is the Difference Between Full Immersion and Sprinkling?
I Have Been Baptised Before; Do I Need to be Baptised Again?
Who Should Baptise Me?

Baptism Teachings Filmed on Site in Israel

The Jordan River and Baptism
The Old Testament and the Beginnings of Baptism
The Jordan River, the Dead Sea and Sin
Miqvah, Ritual Cleansing & the Essences in New Testament Times
Mount of Olives – From Ascension to Pentecost
Temple Steps – The Day of Pentecost – Baptisms
Miqvah/Tomb and the first Baptisms on the Day of Pentecost
Believers, Baptism, Holy Spirit and Miracles
About your Teacher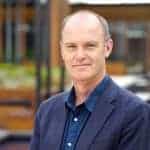 Dr Brendan Roach
Founder and CEO of Axx
Dr Brendan Roach has been involved in professional development and training of pastors and leaders globally for over 25 years. His Biblical expertise is Biblical Archaeology, Leadership Development, First Century History and the Call to Ministry.
Course Reviews
5 out of 5 stars (based on 5 reviews)
Am I Ready for Baptism?
The course was very informative providing all that a person requires about baptism. Enjoyed seeing where baptisms took place and the other places of interest. Before participating in this course I had already been baptised and know of the amazing experience of when you come up out of the water, you are different- a new creation Praise God
Very Good
Good Biblical insight on baptism
Simple and complete
I have been a subject of the Lord Jesus for 35 years and was baptized back then. In the last few years I have had people asking me to baptize them. I decided to do this course because I wanted to make sure when it happens again that I will be fully prepared to help these brothers and sisters. This program did not so much teach me a new thing but it definitely put everything together in a simple and concise way easy to learn. I got a lot from it and I will promote this to people who ask me for baptism in the future. While doing this in a parent church environment is best there are a lot of people I interact with who want to experience Christ before committing to a big fellowship. This will help us (wife Regi and I) to help them and the goal is to help them make the move to Riverland Central our wonderful local church. Thank you.
Submit Your Review
Enrolment
Am I Ready for Baptism?
Free
Get Ready for Baptism
Answer Your Questions
Practical, Simple & Complete
"For we died and were buried with Christ by baptism. And just as Christ was raised from the dead by the glorious power of the Father, now we also may live new lives."