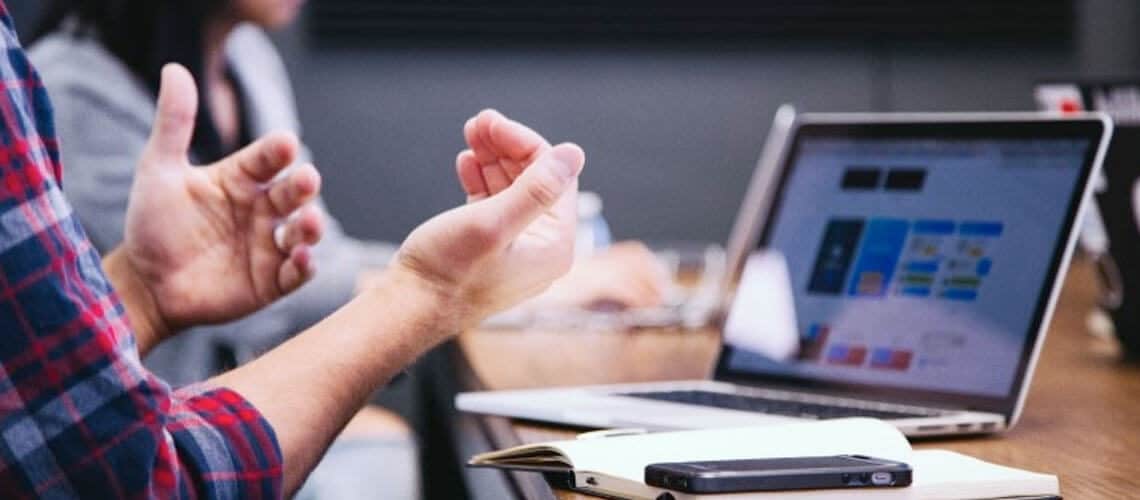 ---
Ministry MasterClass Subscription Overview
The Ministry MasterClass is designed for pastors and leaders in ministry who are looking for self-paced personal and ministry development in a reflective atmosphere.
In the Ministry MasterClass there are no exams or essays. MasterClasses utilise a Reflective Learning methodology. This allows experienced ministers and leaders to reflect on their own practice and determine actions for personal ministry development.
The courses are a selected from Graduate programs i.e. Masters degree and D. Min. level programs.
---
Who are the MasterClasses for
Those pastors and leaders in ministry looking for high level professional development.
Those pastors and leaders seeking to take time to reflect on their ministry practice.
Those pastors and leaders seeking to deepen their theological and biblical knowledge.
---
What you'll learn
Bring your ministry experience and combine it with expertise from other ministry professionals.
Intersect your real life ministry with best practice ministry, leadership, theological and biblical concepts.
Make your own decisions about what and when you want to learn.
Achieve your ministry development goals in real time.
Give your insights, wisdom and feedback in our community forms.
---
Requirements
Pastors and ministry leaders are expected to have ministry experience.
Pastors and ministry leaders should have the ability to self direct their learning, reflect on current ministry practice and apply new learning to their own ministry setting.
A computer, tablet or smartphone is required.
Lessons are presented in English.
---
Available Courses
Bible, Leadership & Women: Ministry MasterClass

This course provides an advanced framework for understanding the role of women in ministry leadership. You'll learn about the key theological concepts that underpin the issue, allowing you to view women in leadership from a biblical perspective.

Curriculum Covered

Course Description
Foundations of Ministry in the Apostolic Age
Important Concepts of Ministry from the Apostolic Age
Historical Development of Ministry
Women's Subordination in History
Various Views on Women in Scripture and the Importance of Beginnings
Jesus & Women
The Thinking of Paul Concerning Women and Leadership
Key Issues

About your instructor
Coaching & Mentoring: Ministry MasterClass – Part 1

This course examines the key theoretical concepts of coaching and mentoring in the light of Christian leadership. It examines coaching and mentoring as a philosophy of training and developing people in a local church or mission organisation.

Curriculum Covered

Course Description
Introduction to Coaching
Coaching Continued
Using Numbers, Leadership & Your Personality
Cognitive Process & Personal Constraint
Empowerment

About your instructor
Coaching & Mentoring: Ministry MasterClass – Part 2

This course examines the key theoretical concepts of coaching and mentoring in the light of Christian leadership. It examines coaching and mentoring as a philosophy of training and developing people in a local church or mission organisation.

Curriculum Covered

Course Description
Clarity, Growth & Predestination
Coaching Programs
Coaching Sessions
Goals
Coaching Models

About your instructor
Minister's Personal Development: Ministry MasterClass – Part 1

The course aims to provide pastors and ministry leaders with a unique learning environment that deals with the spiritual, mental and emotional health and growth of ministers. Ministry health will be considered from a holistic perspective.

Curriculum Covered

Course Description
Introduction
Wisdom & the 7 Q's
MLS Journal
IQ
Life Long Learning
Emotional Intelligence
Depression
Guilt & Shame
The Self
Stress
Burnout
Appraisals
Coping

About your instructor
Minister's Personal Development: Ministry MasterClass – Part 2

The course aims to provide pastors and ministry leaders with a unique learning environment that deals with the spiritual, mental and emotional health and growth of ministers. Ministry health will be considered from a holistic perspective.

Curriculum Covered

Passion
Relationships
Boundaries
Sexuality
Singleness
Failure &Sin
Interview with Graham Cann (1)
Interview with Graham Cann (2)
Interview with Graham Cann (3)
Interview with Dr. Steve Chao(1)
Interview with Dr. Steve Chao (2)
Interview with Dr. Steve Chao (3)
Theology of Success & Failure
Aggression & Assertiveness
Leaving & Finishing Well
AQ Adaptability
A Model of Change
Life Changes & Retirement
Triangulation & Dysfunction

About your instructor
Theological Reflections for Ministry: Ministry MasterClass

This course will help pastors and leaders build their capacity to reflect upon ministry and to critique and shape their own ministry to be more effective in response to these reflections so they are more effective.

Curriculum Covered

Models and Barriers
Interview with Ps. Andrew Groza
Interview with Dr. Nigel Pegram
Paul as a Model (1)
Paul as Model (2)
Kinast's Model of Theological Reflection (1)
Kinast's Model of Theological Reflection(2)
Anderson on Theological Reflection
Osmer's Model of Theological Reflection
Empirical Task & Priestly Learning
The Interpretive Task
Asking the RightQuestions
Using Social Scientific Methods
The Normative Task
The Contemplative Pastor
Interview with Dr. Ian Grant
Interview with Dr. Jeremy Weetman
How to Think Theologically

Theological Issues & Questions in Ministry
Two Case Studies
Graham Buxton Reflections
Pentecostal Perspectives on Ministry
Case Study in Pentecostal Ministry: Demons & Sickness
The Pragmatic Task
Mandate of a Pastoral Leader
What Counts as Success in Ministry?
Learning from Experience

About your instructor
---
Enrolment & Payment Options
Monthly Subscription
Monthly Subscription
(flexible choice)
Annual Subscription
Annual Subscription
(best value)
Note prices are listed in Australian dollars
Ministry MasterClass endorsement
"Axx has already proved to have been of great benefit to our students studying all over Australia. The learning, the method of delivery and the interaction combine for an outstanding educational experience for men and women in ministry".

Pastor Wayne Swift, National Leader of Acts Global Churches