What a brilliant decision you have made to enrol in the Certificate of the Bible. It is a great starting point to get to know and understand the word of God.
We have created this page to get you off to a flying start with your program of study. So please take a few minutes to read this page and follow the instructions. 
Paul's prayer to the Ephesians is my prayer for you (Acts 20:32-35). 32 "And now I entrust you to God and the message of his grace that is able to build you up and give you an inheritance with all those he has set apart for himself. 33 "I have never coveted anyone's silver or gold or fine clothes. 34 You know that these hands of mine have worked to supply my own needs and even the needs of those who were with me. 35 And I have been a constant example of how you can help those in need by working hard. You should remember the words of the Lord Jesus: 'It is more blessed to give than to receive."

Dr Brendan Roach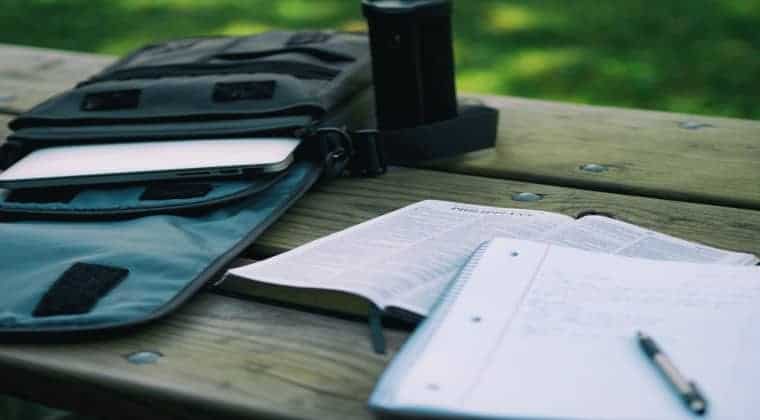 ---
Getting the most out of your study
Take a moment to pray before you start a study session

Ask God for wisdom, insight and understanding.

Pause and rewind when your not sure about what is being said.

The courses are designed with a lot of information packed into a lesson.

Take notes.

This helps greatly with understanding and remembering.

Give yourself separate time and space to do each lesson.

Allow 30 mins per lesson, don't rush.
Only do 3 lessons per study session.

If you are unsure about a term or a concept.

use the E-library to do some research.
use the community chat rooms to ask a question.
Recommended course order
Introduction to the Biblical Narrative

How to understand & communicate the Bible's key themes, events, characters and how to apply lessons learnt in my life and ministry.

Our Place in Gods Narrative

You will learn about the big picture – God, Us & You and finding your place in God's Mission. God among people & affecting earth through the preaching of the kingdom. You will be challenged to be involved in the Plan, not just on-lookers.

Analyse & Apply the Bible

How to master the features of a study Bible, to interpret what a biblical passage meant to its original audience and how to apply learnt principles to my life, family and ministry community.

Certificate of the Bible

You must complete this last. This is your graduation course. It allows us to do the final checks before graduation. Some students get confused and start with this course.
---
---