At Axx we love sharing the testimonies of our student's learning, spiritual growth, and following the call of God.
Come and listen, all you who fear God, and I will tell you what he did for me (Psalm 66:16).
Axx Testimonials and Reviews
Axx Reviews, Endorsements and Testimonials are sorted into easy to find categories.
Axx Reviews
4.9 out of 5 stars (based on 998 reviews)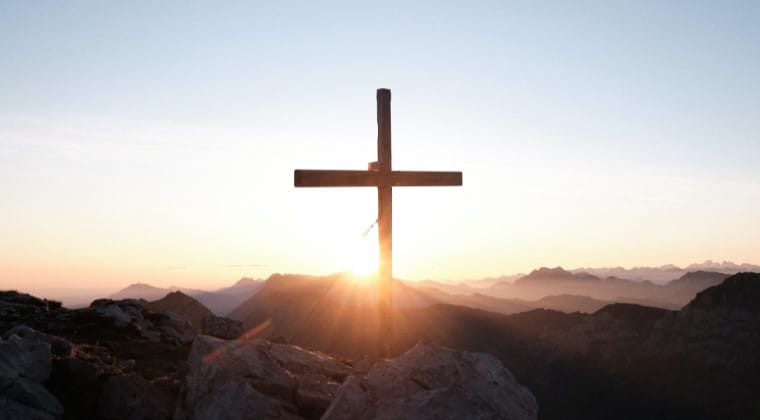 Axx Reviews and Testimonials of Pastors and Leaders
Student Testimonials
Continuing learning
In 2020 I completed my cert IV in local church ministry, and I wanted to continue studying and further my knowledge about God and his people.
What this Qualification has Done for Me
I wasn't necessarily needed this qualification but I just wanted to study more.
My Ministry
I am a pastors kid so I'm very used to helping out in church, my main roles would be on the music team and serving in the creche. I was also given the opportunity to preach a few weeks ago, and I got some good feedback on how I did.
This is my testimony
This is my Testimony, from what i have lent so far the Bible has become something new to me, and i am able to study the Bible accordingly. Thank you very much for this course my life is not the same.
A good framework and encouragement to grow in our relationship with God.
I was born in India, in a Christian family. I grew up in the Anglican faith. At the age of 7 – I came to believe in God. My parents and I & my younger brother migrated to Australia when I was 15. Our family continued attending the Anglican church but it wasn't enough. We started seeking, attended many different churches. Through much seeking we finally came across a Pastor from Reach Out for Christ Church who led our whole family get born again. And we haven't looked back…a few years later our whole family was Spirit filled, Praise God. And since then I have continued grow in fellowship with the Spirit. I went to University, started working in Accounts, and then went back to University – completed qualifications in Accounting. I worked Full time in the Private Sector(20+years) and served in Church as a Volunteer. My one constant prayer (and desire) has been to serve the Lord, in and through my work. Just when it looked impossible of ever coming to pass, the Lord led me to apply (not once but twice, i.e. 2 separate vacancies) for the Accountant's role advertised with Vision Christian Media. The Second time I was successful. It has been my greatest honour to serve the Lord through my work, my heart overflows with thanksgiving. Praise the Lord.
What this Qualification has Done for Me
This study for this qualification has been timely and eye opening into how much more there is to be explored in my relationship with God. In the past, I have viewed myself as a "Martha" rather than a "Mary". In Theology of Humanity – the phrase "God's image bearers" resonated with me. I was reminded that God wasn't just interested in my actions (my doing) but in who/whose I am. The question "how do we Image God well and seek to refrain from judging people outside of the Biblical model" led to some enlightening revelations about my own theology. The Theology of God course was like peeling layers of an onion. I thoroughly enjoyed this course – the different ideas, vocabulary to describe God and his characteristics and historical context. This course left me in awe of how big our God is and this that side of creation we cannot hope fully fathom the overflow of his love toward us. In the Theology of Ministry in the Spirit, I was encouraged in this course to begin the process of letting go of some limitations/barriers I'd been applying to myself and my relationship with God and others. And that God has much more in store for me.
My Ministry
To do as the Holy Spirit leads. But mainly to my connect group and community around me.
Course content was well covered and presented and my knowledge gap has been narrowed
Apostolic Church in Zambia
Certification of Pastoral Ministry
I am really happy that by God's grace have reached completion point of the course though with some initial at the start of the course looking at what I had to cover- bulkiness and some terminologies which were completely new and strange but as studies progressed I gained the momentum and finally reached the end. Sure, it was making the main thing, the main thing. I look forward to study an advanced course with AXX after this certification. Thank you AXX for according me this opportunity to study with you. God bless you all.
What this Qualification has Done for Me
My knowledge has been widened from understanding call of God, analyze and apply the bible, building kingdom centered churches, crossing cultures, sermon design and delivery, theology of God, personal management and spiritual health among others.
My Ministry
Preaching the Message of Christ Jesus to the world as commanded in Mathew 28 : 18 – 19
God has plans for me – He is working on them now.
Certificate of Pastoral Care
God has pointed me to work in an organic way in the community. Particularly; with people who have been affected by disaster e.g. floods, fires.
What this Qualification has Done for Me
This qualifications has enabled me to gain a good introduction to the work of Pastoral Care. I will go on and enroll in 'Certificate IV in Chaplaincy and Pastoral Care.
My Ministry
My ministry will be 'Pastoral Care for Natural Disasters'. The aim will be; to be present in evacuation shelters and to respond thoughtfully at the moment of impact. Then; when people are placed in a safe haven, to follow up with them to assist in their journey of recovery.
Axx Qualifications Reviews
Three great units
This was a good course, the unit about the Holy Spirit was done quite well, and the unit on Humanity was good as well. I had completed the other unit in a previous course but it is also quite good.
The Training in Church Planting has been a most transforming course which has equipped me with the knowledge and tools to use in advancing the kingdom of God.
I have been blessed so much with the rich content of the Materials on Church Planting, I thank God for the privilege to study for this qualifications for free, I want to thank God for those who are Partners of the school for their support, though the qualification can be free, providing it is at a cost and I want to say thank you.
I also appreciate God for the faculty for their dedication to teaching the subject contents.
Loved everything there was to learn!
Highly recommend this course, its brilliant to do and easy to learn from and packed full of things you will take away to your own ministry
Good introduction and overview of various topics in theology.
As a mature age student, the delivery of this course via videos and multiple choice questions made it less intimidating to begin study of God the Father, Son and Holy Spirit, humanity, Evangelism and Discipleship. As I progressed in the course, I felt that God was wanting a deeper level of fellowship with him. I am very thankful that there is always more with God. The most important takeaway for me is that as a believer I'm on mission and "sent" into my sphere of association.
HUGE amount of information for your investment for ministry
If you are really dedicated to serving God this is a great course to take. It is chocca block with information for you to explore.
Axx Course Reviews
IT IS GOOD TO LEARN FROM OTHERS
Brethren,
Units covered in Crossing Cultures have been a great blessing to me, other than the excitement associated with travelling outside your Home Country it's very important to learn a few things concerning your hosting Nation. I once had a similar encounter in my own Country when I was joining my High School. In my community, it's wrong for women to show their breasts, on the contrary, I got offended to see it as a normal thing for women to walk bare-chested in the new community I went to School. Am blessed by the prayers of encouragement from Kay Dohle may God Bless you the more.
Thank you
Three great units
This was a good course, the unit about the Holy Spirit was done quite well, and the unit on Humanity was good as well. I had completed the other unit in a previous course but it is also quite good.
I am grateful to God to !earn the Pastoral Care commission, modelled by Father, Son, and Spirit – Continually creating an environment that nurtures healthy life and sustainable growth out of which God's reproductive and transformative mission is pursued.
The knowledge of God being the primary pastoral carer brings with it so much light and the understand of how God provides the pastoral care removes the burden of the shoulders, as long as he is working through us, his grace for this ministry will always be sufficient.
Old Testament: Part 1
First, I thank God for helping me finish this course. Next, I thank all my teachers, they helped me through this course to understand the main events, characters and the themes of old testament.
Eye Opening!
Absolutely eye opening and covers a whole range of topics: Which gives you greater insight into SSA plus the history and the way society has pushed the SSA agenda to promote it as being part of the norm of society. love the biblical coverage of this course as well which re-affirms the important role that God plays within humanity and the need for healing and restoration to the broken world we live in. Would love to do more study in the future and go into greater depths in this area of ministry.
Already with Axx – Write a Review